We Do More Than Just Trimming and Pruning.
Caring for Trees and Your Landscape Is Our Mission.
Contact our friendly staff to get a quote for your next Grapevine area tree service today.
Quality Tree and Landscaping Services in Grapevine, TX
Torres Tree Service is a team dedicated to providing the services necessary to maintain a beautiful yard. Curb-appeal is important. You want your lawn to look its best, and we want to help. We offer the best services at the best prices to ensure our customers' complete satisfaction. When it comes to your landscaping needs in Grapevine, we have you covered.
Why Choose Torres Tree Service?
Our Grapevine Tree Services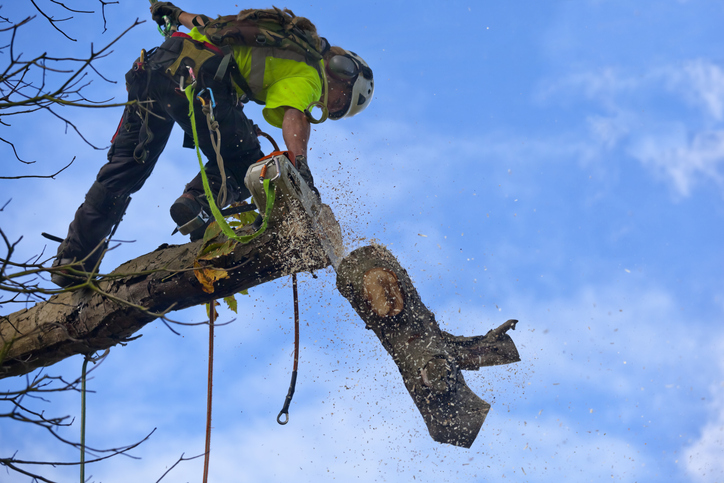 Tree Trimming and Pruning
Regular tree trimming and pruning are essential for maintaining the health and aesthetics of your trees. Our certified arborists are skilled in assessing the specific needs of your trees and employing industry-leading techniques to remove dead or diseased branches, enhance tree structure, and promote healthy growth. With our meticulous approach, we ensure that your trees are trimmed and pruned in a manner that minimizes stress and maximizes longevity.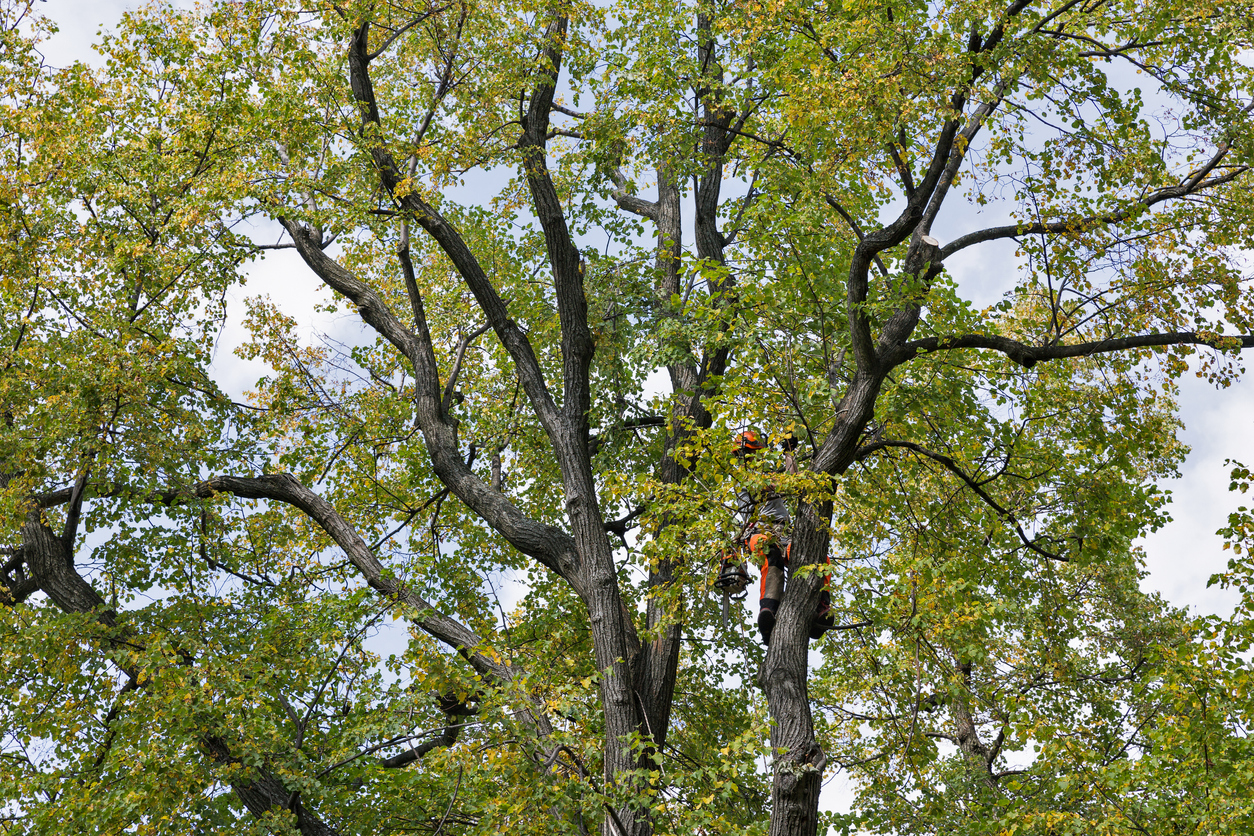 In some cases, tree removal becomes necessary due to reasons such as disease, decay, storm damage, or the proximity of trees to structures or power lines. Our team of experienced professionals is well-equipped to handle tree removal safely and efficiently while minimizing any potential damage to your property. We utilize advanced rigging techniques and equipment to carefully lower tree sections, ensuring a smooth and controlled process.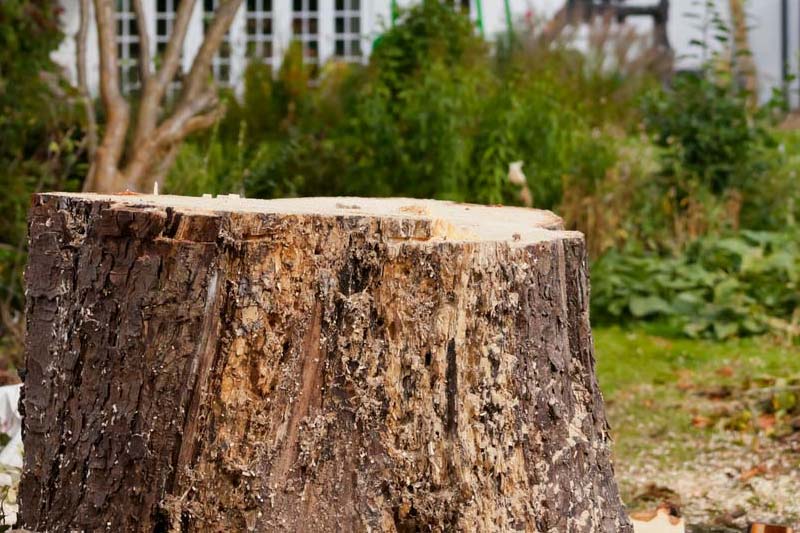 After a tree has been removed, an unsightly tree stump can remain, posing potential hazards and hindering the use of your property. Our stump grinding and removal services allow you to reclaim your yard space and eliminate any trip or mowing hazards. Using powerful equipment, we grind the stump down to below the ground level, ensuring a clean and smooth finish.
Care Tips for Newly Planted Trees
Watering: Proper watering is crucial for the establishment of newly planted trees. Water deeply and slowly, ensuring that the root ball is adequately moist, but not waterlogged. Monitor soil moisture levels and adjust watering frequency accordingly.
Mulching: Apply a layer of organic mulch around the base of the tree, leaving a gap around the trunk to prevent moisture buildup. Mulch helps conserve soil moisture, regulate temperature, and suppress weed growth. Avoid piling mulch against the trunk, as it can lead to rot.
Pruning: Limit pruning to the removal of dead, damaged, or crossing branches during the first year. Avoid heavy pruning, as it can hinder growth and stress the tree. Pruning should ideally be done during the dormant season.
Staking and Guying: If necessary, use stakes and guy wires to support the tree and protect it from strong winds. However, avoid leaving them in place for too long, as they can restrict natural movement and root development. Regularly inspect and adjust the stakes as the tree grows.
Protect from Wildlife: Use wire mesh or tree guards to protect the trunk from animal damage, such as rubbing or nibbling. Be mindful of the local wildlife in Flower Mound and take appropriate measures to deter them from causing harm to the tree.
Monitoring: Regularly inspect the tree for signs of stress, pests, diseases, or abnormal growth. Look for wilting leaves, discoloration, insect infestations, or any other unusual symptoms. Promptly address any issues by consulting with a professional arborist.
Fertilization: Avoid fertilizing newly planted trees during the first year. Young trees generally do not require additional nutrients if they were properly planted in a nutrient-rich soil mixture. Wait until the following year to evaluate if fertilization is necessary.
Seasonal Care: Adjust tree care practices according to the seasons. Increase watering during hot and dry periods, protect from frost or freeze damage during winter, and be mindful of extreme weather conditions that may impact the tree.
Professional Guidance: Consult with a professional arborist, like the experts at Torres Tree Service, for personalized guidance on caring for newly planted trees. They can assess the specific needs of each tree and provide tailored recommendations for its long-term health and vigor.
Proper care in the initial stages after planting is essential for the growth and long-term health of newly planted trees. Following these tips along with regular monitoring and professional assistance will help ensure the success of your newly planted trees.
Nothing makes your Grapevine lawn look more beautiful than pops of color. If you're looking to revive an old garden or want to plant your first flower bed, we can help. We can work with you every step of the way to ensure you love your flower and plant species options. If you're feeling adventurous, we can also create a custom, unique look you are sure to love.
The appearance of your grass can significantly impact how the rest of your property is perceived. You want a lawn that is lush and green year-round. We can prepare your yard, lay down sod, and provide you with the tips and tools you need to ensure that you end up with healthy roots.
We want to provide all our customers with a beautiful landscape. We can help create the perfect look for your property, taking your landscape to a whole new level. With our knowledge and experience in all things landscaping, you'll love our insight into the best flowers, plants, shrubs, and trees for your property.
There is no job too large or small in Grapevine for us to handle. We take pride in helping our clients elevate their outdoor spaces to the next level. We will help revive the look of your property or create something entirely new. Contact us today.
What Our Clients Are Saying
Grapevine was originally settled in the mid-1800's. The settlers decided on the name Grapevine because there were delicious wild grapes that grew in the area.  Over the years, the city grew and developed. Today, Grapevine is known for its small-town charm and local wineries. Grapevine has highly ranked schools, gorgeous parks and is very close to DFW international airport. 
The city of Grapevine, TX cares about tree preservation. There is a city ordinance in place for tree preservation. A permit is required to remove a tree. To find out more information and download the applications, check out the tree preservation page.
Want to know how to properly dispose of tree branches and limbs? Take a look at the city page for bush and tree limbs.