No Job is Too Big or Too Small
Contact our friendly staff to get a quote for your next Flower Mound area tree service today.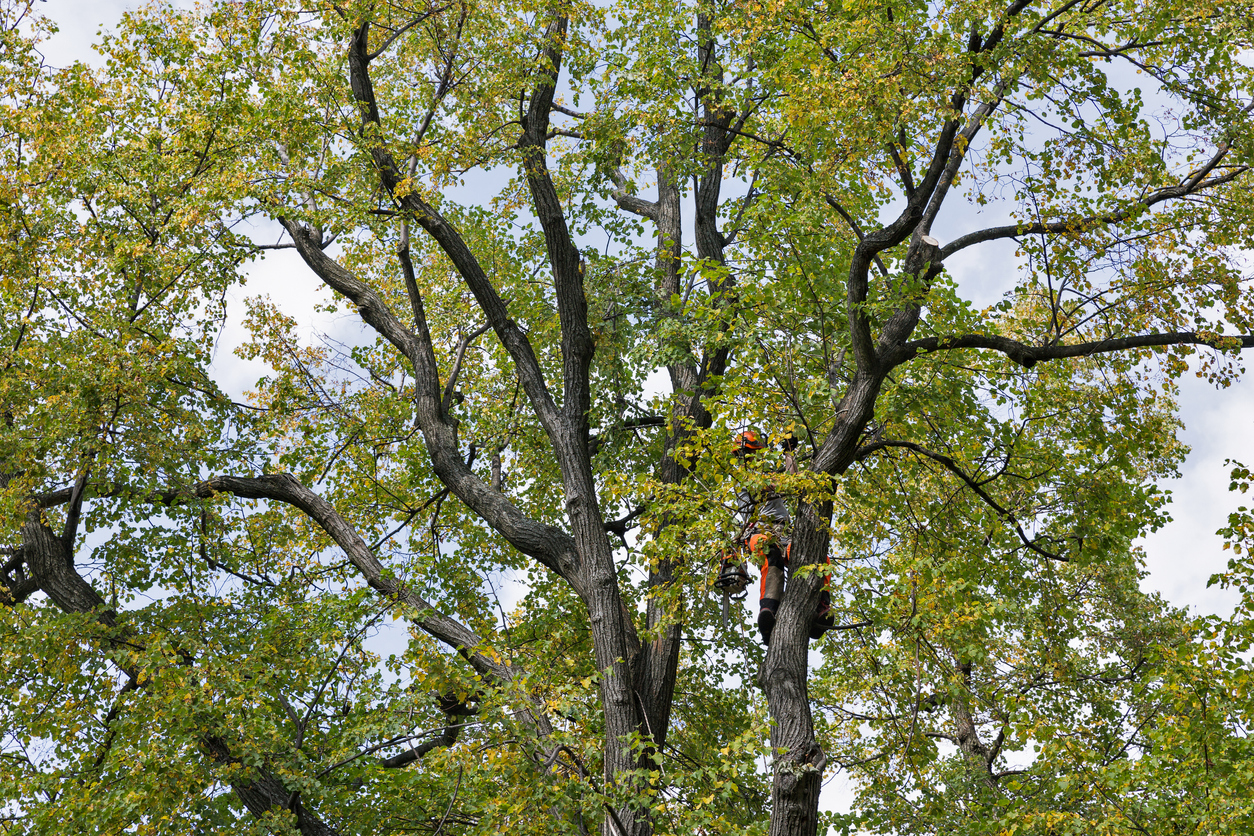 Torres Tree Service
Quality Tree and Landscaping Services in Flower Mound, TX
Landscaping is a vital aspect of creating a practical and beautiful look for your property. Torres Tree Service is a landscaping company that can do it all. We take pride in providing the best services at the best prices for our customers in Flower Mound. We can provide the landscaping services you need, from tree removal to flower planting to shrub trimming and sod installation. We guarantee you'll love the look of your outdoor space.
Our Flower Mound Tree Services
If you need a tree removed quickly and safely, we can help. However, trees can become damaged or die. This can weaken the tree's integrity, which could be a risk for your property and home. In addition, tree roots can wrap around plumbing, and overgrowth could reach important power lines. We will ensure that your tree is removed safely, providing our clients with the option to have the stub removed the same day as well.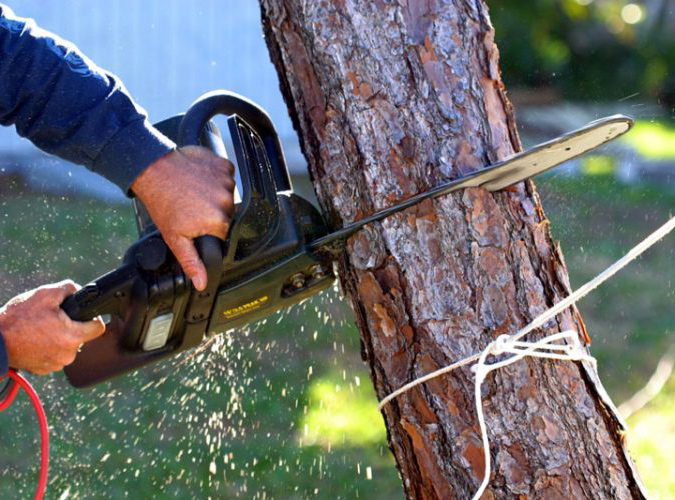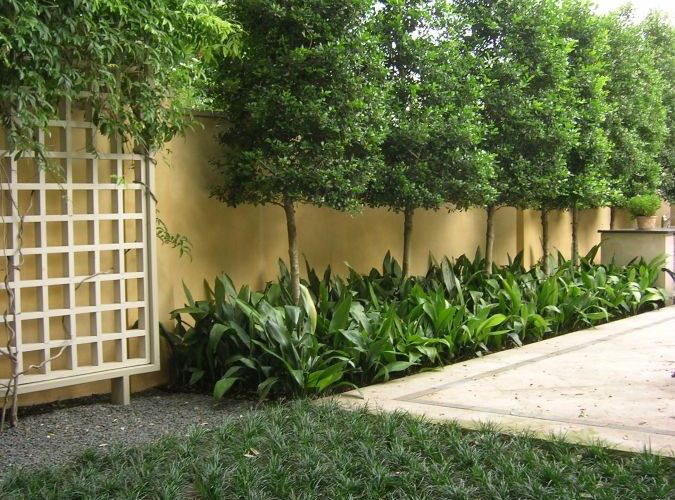 Trees and shrubs are an excellent investment for your property. We provide exceptional trimming, shaping, and cutting services to ensure your trees and shrubs are looking their best. This service also helps protect the long life of your shrubs and trees. In addition, we will remove any dead or diseased branches and overgrowth.
Torres Tree Service is equipped with the best in stump grinding machinery. We can remove stumps from any area of your property, including tight spaces and awkward placements. Tree stump removal helps protect your pipes from branching roots and prevents a new tree from sprouting. Stump grinding also helps keep your property looking great.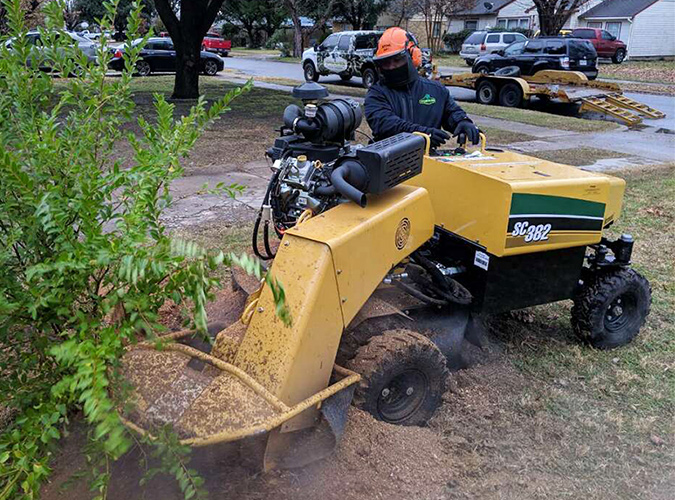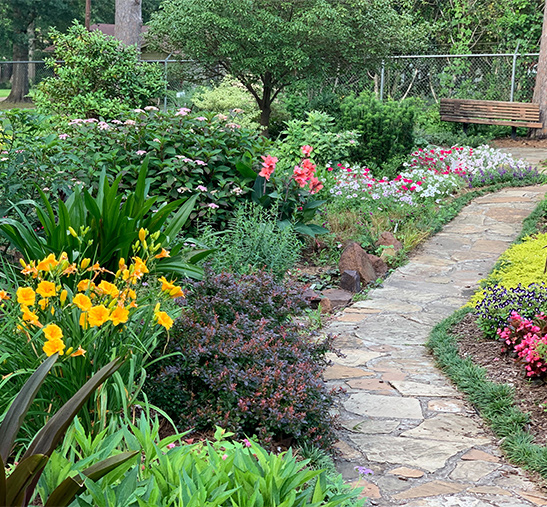 We can help through every step of the planting process. We can offer advice on flower types and plant species that thrive in your area. We know the power of adding a pop of color to your landscape. We can help revive any size garden or help you create your first one. So, whether you are looking to add flowers along a pathway or you want to fill an entire space, we can ensure that your flowers and plants all complement each other.
Having a quality landscape in Flower Mound begins with healthy grass. If you struggle with dry patches or hard-to-grow areas, we can help. We will prepare your lawn, roll out sod, and provide detailed instruction and advice to ensure healthy roots can thrive, giving you the perfect green landscape you've always wanted.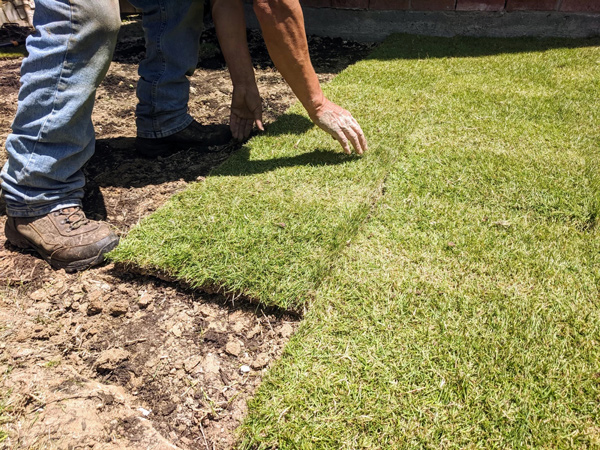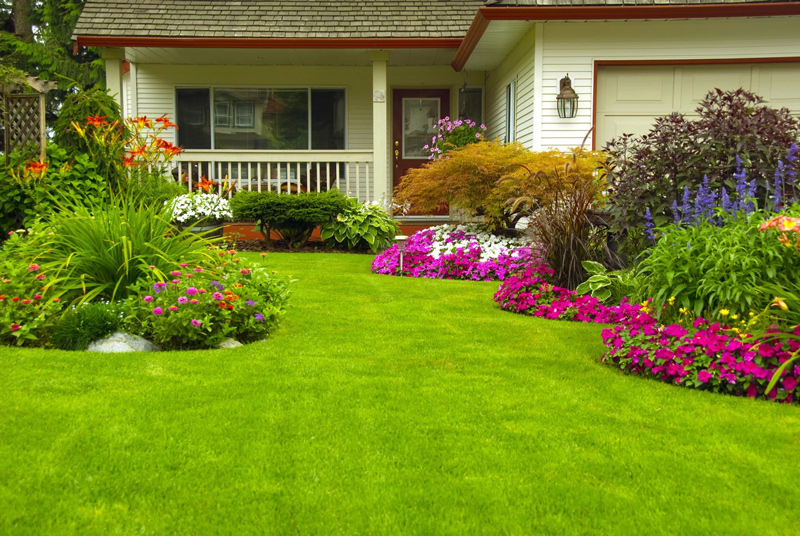 The professionals at Torres Tree Service have the experience to provide expert advice and guidance on landscape design. We can help create a perfect outdoor space that fits your needs, styles, and budget.
Contact Us Today
In Flower Mound, we are proud to provide exceptional landscaping and tree services. We use top-of-the-line equipment and the best lawn care method to ensure the health and beauty of your outdoor space. Contact us to learn more about our wide range of services.
We look forward to creating or maintaining your perfect space.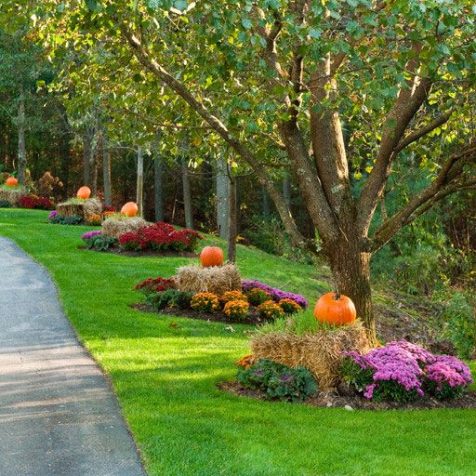 On Time & On Budget
"Outstanding experience! Would not hesitate to use again or to recommend to someone else. First rate!"
I needed a tree company asap. Had a tree break fall over almost breaking our electrical line. I called Torres he sent his crew out within 45 minutes they were here. Gave me a good reasonable price and were done removing 2 trees in 3 hours left it all clean very professional. They were friendly and worked really hard. Great company. I got an estimate for another tree that we need taken down. As soon as possible I will be calling Torres againHighly recommend.Beverly.
I needed a tree company asap. Had a tree break fall over almost breaking our electrical line. I called Torres he sent his crew out within 45 minutes they...
Great experience with Torres Tree Service. They removed two sweet gums, a dying red tip photinia, and some scrub hollies. Very professional crew. Trees were on the side of the house between us and neighbor. The Torres guys were careful to not drop stuff on our roof or on the neighbor's fence. All debris removed and stumps ground. Would definitely use Torres again.
I have used Torres Tree Service 2 times they have been great and have cleaned up the job very well. The prices are good, I would recommend them to anyone...
Eddie and his crew also created a gorgeous landscaped front yard for us including replacing our sod. They did an amazing job and we will definitely continue using their services.
Ms Vanessa from Camden Ar said u did a awesome job very professional 👍🏼
Called them to remove dead limbs at my parents house. Was quoted a fair price, they showed up, did what we agreed on and then some. I'm the type of guy...
The guys were very quick, and their prices are much better than most other places!
Eddie and his crew were on-time, fast and cleaned up the mess! They took out a very large pine tree for me and ground down the stump in only 2 hours at the most. I will always use his company for tree removal. Money well spent.
Eddie and team were awesome from start to finish. They took down 2 large trees in our backyard and cleaned up like they weren't even there.
Thanks guys for everything. Best service ever. I'm goingto recommend everybody to yall 👍👍👍👍👍👍😃 Yall showed up on time and got the job done...
I ordered firewood from Torres this week. They asked if they could deliver it on the weekend, which was good for me. They arrived at the agreed time,...
Greater than 5 STAR Rating. 5 Red Oak over 40 Yr old. Raised Crown, cleared Canopy - Exceptional execution of work, efficient team work, and clean up, timely on giving a bid and arriving for work. Pricing beat other bids. Would HIGHLY RECOMMEND! ! !
Eddie was responsive and professional. His crew did a great job trimming our trees and putting down sod. I would definitely recommend to anyone in the area.
Eddie contacted me shortly after I submitted a request, came out next day for a quote. I said lets go ahead and within 2 hours the crew had come, completed, and gone with what I needed. Excellent customer service, responsiveness and reasonable pricing. Highly impressed.
It has taken us months to find the right tree + landscaping service and we feel we hit the jackpot with Torees Tree Service! We could not be happier with our decision. As they say, all good things come to those who wait and everything happens for a reason. We contacted numerous companies who either didn't respond at all or made appointments and didn't show up. We even tried throwing extra money their way, still nothing. Eddie Torres and his team were amazing, efficient, careful and extremely organized in removing a 20+ year old Cypress tree that had roots above ground so bad we envisioned our lawn being in total destruction following the removal along with busted lines for water, etc. other than the area of dirt where the tree was, it looks like we never had a tree! I could not be more impressed!! Highly recommend Torres Tree Service over and over!! In a time when customer service is at its worst, Eddie responded instantly and took care to note our concerns and removed it quickly.
I have a large oak tree in my backyard with lots of dead branches and it was overgrown. The crew did an amazing job thinning out the canopy and removing the dead branches. My backyard looks so open now and the tree looks healthy again. I will also add Eddie was extremely timely in coming out for an estimate. Great service, very happy!
Very responsive. Contacted mevwithin 15 minutes of inquiry and was at my house within 2 hours to provide quote. Eddie was very personable and knowledgeable. Work was completed within 1 week. The crew was courteous and cleaned up after themselves very well. Eddie followed up afterwards to make sure the work was completed to my satisfaction. Will use them again and I highly recommend them.
Outstanding experience! Would not hesitate to use again or to recommend to someone else. First rate!
Great service, reasonably priced. Eddie was very professional and responsive. The stump removal was great and our trees look well trimmed. We will be using...
Torres Tree Service was excellent! They showed up on time, trimmed a number of large trees for us in just a couple of hours at a very fair price. The trees look great. We couldn't be happier.
Very knowledgeable and fast, clean when working. I fully recommend him.
My second great experience with them.
Fast and reasonable. They did everything I asked and more. I love these guys!
Torres tree service did a great job taking down a large tree in my yard... I will refer Torres Tree Service to all my friends.
Eddie and his team at Torres have been maintaining our trees at our home for years. They are on time, on budget, and have all the gear needed for both tree service as well as landscaping jobs...helped me with sod too. These guys rock!
Torres Tree Service is my GO TO company for trees. We had made a bad decision going with a service from HomeAdvisor and they could not finish the job as well as destroyed my property. Called Eddie and he came within 30 minutes with his crew - did a great job and gave us a fair price!! This company did a professional job, cleaned up the mess someone else made and I am so grateful!
Had the city serve notice about some the treed on my property. Torres was recommended by a friend, and they did a great job. AAAAA+
We've had Torres work on the trees at our business and at our home. We have always been satisfied with the value and the care they take with the work.
My first time have my bush pulled. Its fast and good service. Prompt responce. Got the job done well. Thanks.
Removed a tree that was growing into the plumbing. They quoted the best price and got the tree cleared out the next day. Very nice to deal with.